Digital Esports Asia supports Asian Electronic Sports Federation to promote esports debut on the stage of the intercontinental games
As the official partner of the AESF, Digital Esports Asia (DEA) supports Asian Electronic Sports Federation (AESF) to promote and popularized esports throughout Asia in the long term.
2017 Asian Indoor & Martial Arts Games, Ashgabat, Turkmenistan
Driven by the AESF, esports opened a new chapter for the Asian Indoor and Martial Arts Games as a demonstration sport. Players competed in some of the most popular games contested in the world, including Dota II, Starcraft II, King of Fighters XIV, and Hearthstone.
2018 Asian Games, Jakarta, Indonesia
Esports debuted as a demonstration event at the 18th Jakarta-Palembang Asian Games in August of 2018. The competition was co-organized by the OCA and the AESF, featuring six events, including 135 players from 18 countries/region.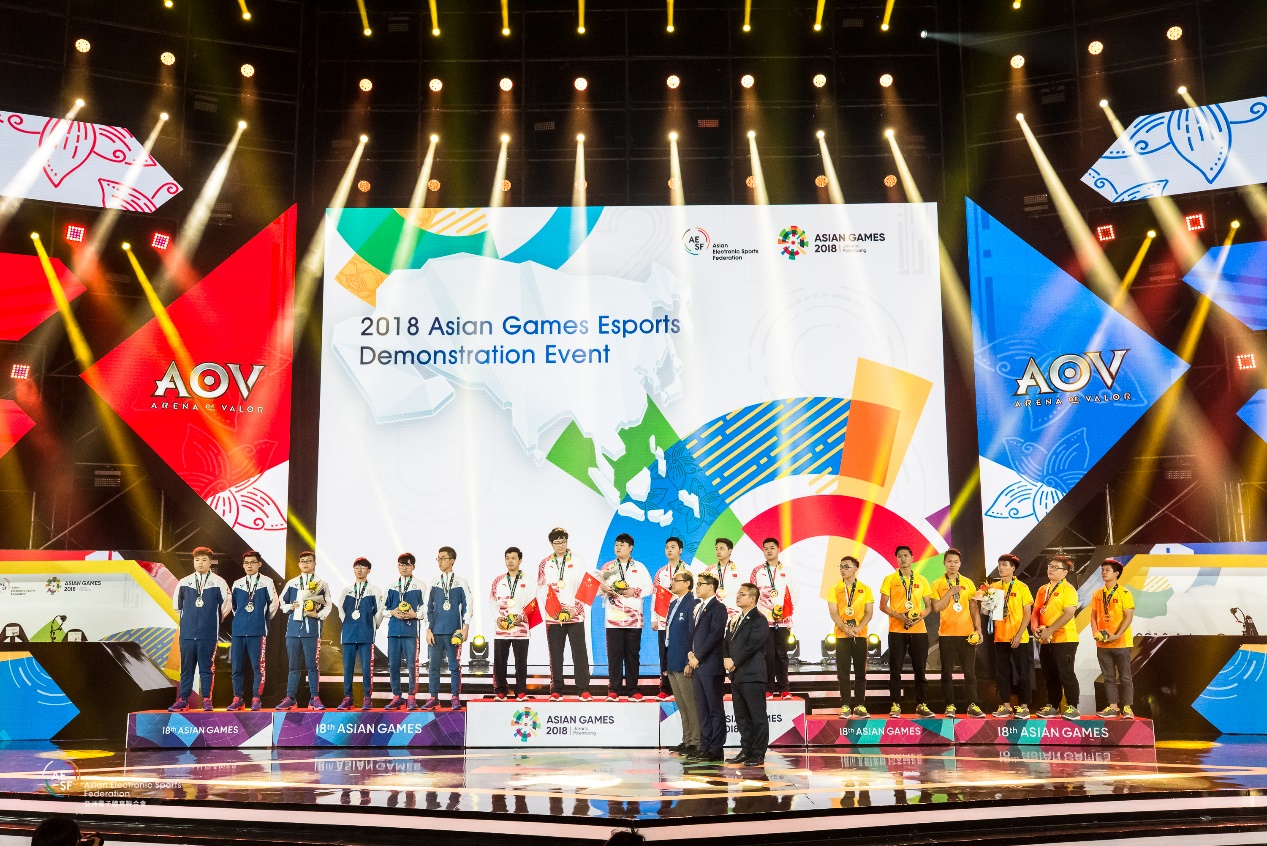 2022 Asian Games, Hangzhou, China
In 2022, esports will be the featured as a game title in the 2022 Asian Games in Hangzhou.
There will be eight medal events, plus two demonstration games, reflecting the popularity and growth of electronic sports in China and Asia.
The Asian Electronic Sports Federation, has been appointed Technical Delegate of the esports competition at the 19th Asian Games by the OCA. The AESF will be in charge of the qualifying competition and for the operation and management of the esports competition in Hangzhou.

The eight official events, and publisher, are:
1、Arena of Valor Asian Games Version
2、Dota 2
3、Dream Three Kingdoms 2
4、EA SPORTS FIFA branded soccer games
5、HearthStone
6、League of Legends
7、PUBG Mobile Asian Games Version
8、Street Fighter V
The two demonstration events are:
9、AESF Robot Masters-Powered by Migu
10、AESF VR Sports-Powered by Migu
With the mission of promoting esports, Digital Esports Asia (DEA) will take full advantage of the resource and operation capability, and facilitate sustainable development of the whole industry chain of esports.