In preparation of the Road to Asia Games (RDAG) program, a delegation of the Asian Electronic Sports Federation (AESF), led by our Chief Operating Officer, Mr Steve Kim recently paid a courtesy visit to the Olympic Council of Malaysia (OCM).
Also in attendance were Secretary General Dato' Mohd Nazifuddin, Chief Operating Officer Ms. Michelle Chai, General Manager Mr. Fong Wan Hor, Mr. Nohashimi Hussain and Mr. Izzat Danial Su Azlan of the OCM, with the main focus of discussion being the development of Electronic Sports (Esports) in Malaysia as well as the RDAG Assistance program and preparation of Malaysia's Esports contingent for 19th Asian Games Hangzhou 2022.  
An initiative to better promote, facilitate and support the National Team Selections for country/regions participating in the esports events at the upcoming 2022 Asian Games in Hangzhou China, the RDAG Campaign is the AESF's most recent effort to promote the Esports as an Olympic medal sport, establish a collaboration model at national level between NOC and Esports association, and encourage more participations in the eight official titles which have been confirmed through a systematic, legitimate and collective process.   
This is one of the selected courtesy meets involving the AESF and National Olympic Committee members as AESF seeks to streamline and standardize the promotion and development of Esports together with all OCA Member NOCs.   
"I believe such meetings will not only contribute to better understanding between the NOCs and the AESF, but it also helps provide an idea on a collaboration model between Olympic community and Esports community and reassures our objectives for the RDAG campaign moving forward. We believe in doing things the right way, and personal meets such as the one we had today with the OCM shows our commitment in our missions and activities" Mr. Kim added.   
Commenting on the recent meeting, Dato' Mohd Nazifuddin, Secretary General of OCM said "On behalf of NOC Malaysia, we would like to thank the OCA and the AESF for having initiated the "Road to Asian Games" Program for Esports. We are very sure that many NOCs including Malaysia would benefit from this Program."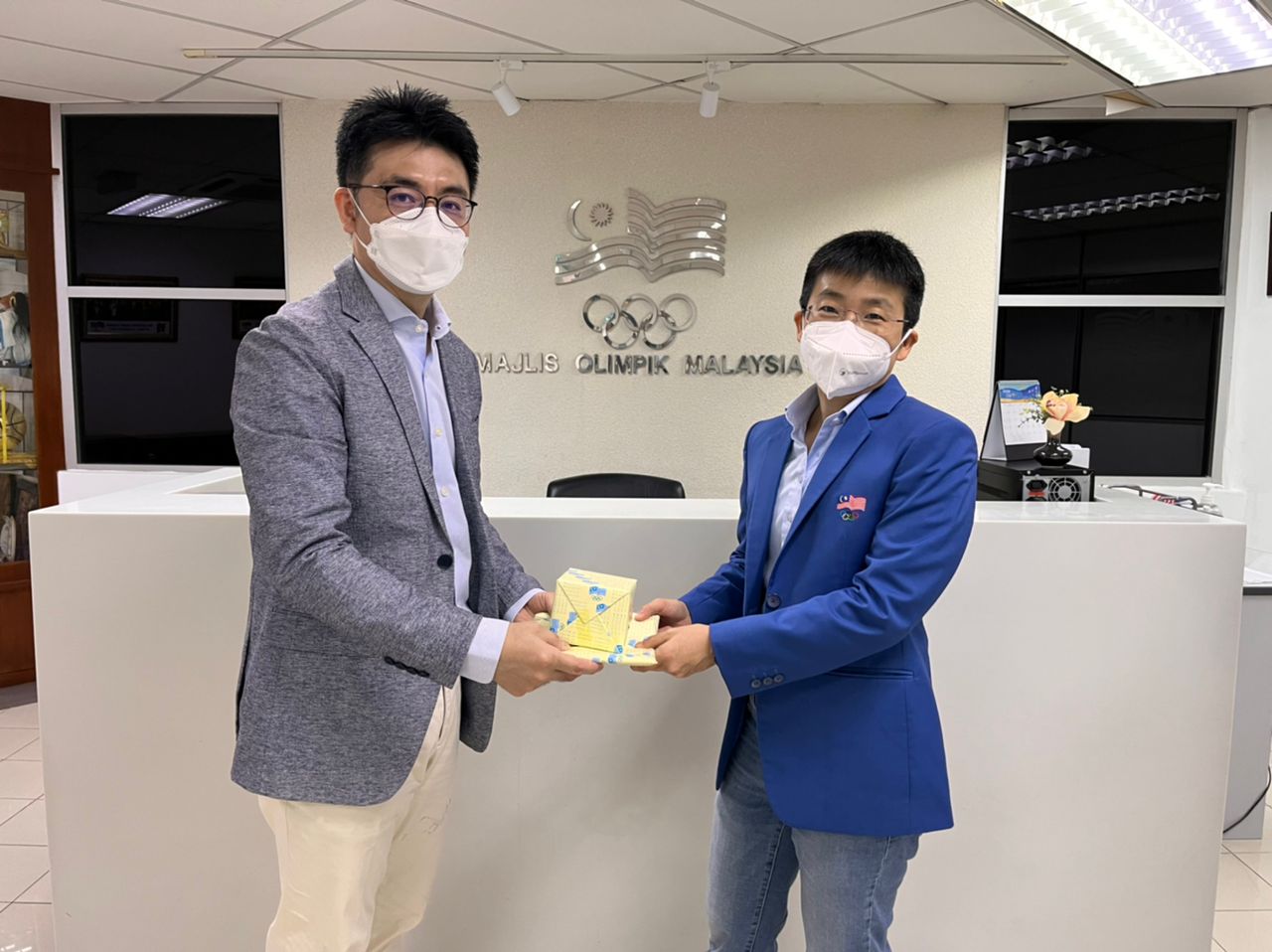 Meanwhile, the sports industry also maintain a good development trend. The Executive Council, Executive Board and management of the Olympic Council of Malaysia have congratulated the OCM President, Tan Sri Dato' Sri (Dr.) Mohamad Norza Zakaria, for being bestowed the Lifetime Achievement Award by the World Chinese Economic Forum (WCEF) on Monday, December 27, 2021, at the Sheraton Petaling Jaya.
The WCEF is honouring Tan Sri Dato' Sri (Dr.) Mohamad Norza Zakaria for his great contribution towards the Olympic movement and Commonwealth sports movement as well as for the development of sport in Malaysia.
The Chairman of the WCEF, Cheah Chyuan Yong (left in picture), presented the WCEF Lifetime Achievement Award to the OCM President.